Ernestine Morning Owl claimed that she last spoke to Mavis Nelson, her younger sister, in April.
She assumed she was preoccupied with her profession as the front desk clerk at a rehabilitation center in Seattle for the two months she was unaware that anything was wrong with Nelson, 56.
But in June, one of Nelson's kids called Morning Owl, who lives in Oregon close to the Washington border, and said Seattle police had found his mother's bones in a ravine. She sustained numerous sharp-force wounds, according to the King County Medical Examiner's Office, which determined that her death was a homicide.
First of all, I had no idea she was absent, Morning Owl stated, so it was upsetting.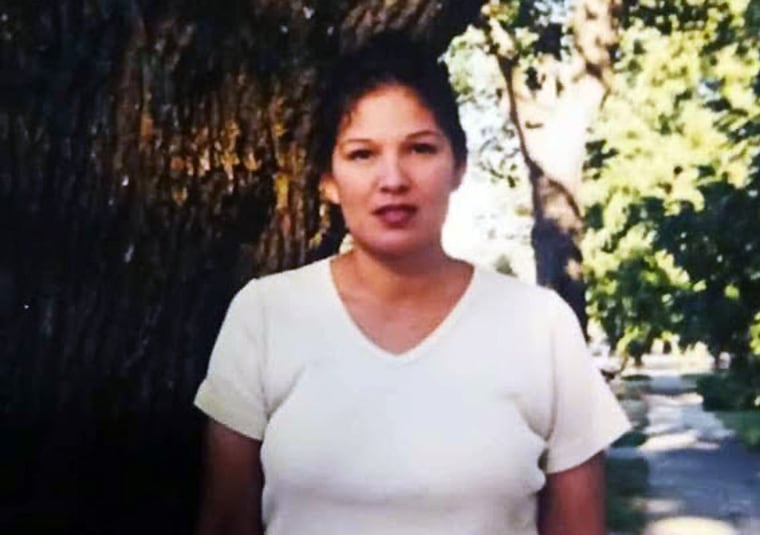 Family and friends of Nelson, a Yakama Nation tribal member, are speaking out in public as police continue their investigation in an effort to find her killer.
They do, however, question why, in a state that has established the country's first alert system for missing Indigenous people and organized an statewide task force on the issue affecting Native American communities, there does not appear to be a continuous urgency in Nelson's case or awareness about it.
Nelson's death has begun to garner attention this week, but only because her friends and family have been speaking out, not because of law enforcement, according to Roxanne White, a close friend of Nelson's and the founder of a grassroots organization in Washington State that fights for the rights of Indigenous people who have gone missing or been murdered.
White hoped that someone would visit this timeline in the past and remember something. "This wasted time is very important. To put an end to this, we must put these puzzle pieces together. Her family must see that whoever committed this is apprehended."
Although Morning Owl thinks Nelson's coworkers would have at least done so because "she never missed work," authorities have not stated when Nelson was originally reported missing. On June 21, the day after Nelson's body was found, police contacted aa4 about the case, although they withheld her name.
The King County Medical Examiner's Office may reveal the names of crime victims, according to a Friday email from Seattle police, which stated that the department "does not release the names of crime victims."
Nelson's family and friends claim they still have unanswered issues, such as how long her body may have been outside, and they are unsure of the police's progress in finding a culprit. According to White, by withholding her friend's name from the public, detectives risk missing important leads.
That is really backwards, White remarked. "You would imagine that their procedure would be to request assistance."
White claimed that she became friends with Nelson when they both resided on the Yakama Reservation roughly ten years ago. Nelson provided White with a hot lunch and a place to rest as she dealt with personal concerns.
White, who hasn't seen Nelson in years and was shocked to discover in June from a tribal elder that she had been killed, said of Nelson: "She was a beautiful person, and I never forgot how sweet she was to me. It was "very unfortunate" that, in a case like Mavis', "not even I as a grassroots advocate had heard that she was missing until she was found killed."
A little more than two months after Gov. Jay Inslee signed it into law, Washington's Missing Indigenous Person Alert program was launched. The initiative is comparable to Amber or Silver warnings, in which details about a missing Indigenous person are sent to the general public through text message and flashed on electronic road signs.
Since the program's inception, two alerts have been sent out, including one last week in which a person was found within 24 hours.
While the warning system may not be useful in every case of an Indigenous person going missing, its proponents argue that such incidents should be reported as promptly and frequently as feasible.
The incidence of missing American Indian and Alaska Native women is around four times greater than that of white women in Washington, according to according to research, which Abigail Echo-Hawk, executive vice president of the Seattle Indian Health Board and a member of the Pawnee Nation, helped gather in 2019. Just 2% of the people living in the state are Native Americans.
Law enforcement, according to Echo-Hawk, has historically been unable to collect racial and ethnic data effectively and continues to misclassify Indigenous people. Additionally, she continued, authorities do not always treat Indigenous people equally when they are identified.
In both rural and metropolitan police departments, there is an amazing implicit bias towards the persons who go missing and are killed, Echo-Hawk added. "They are the target of implicit prejudices and asked if they are runaways, drug addicts, or engaged in sex work. They presume right once that we did something to deserve this to happen to us."
The Washington State Patrol has a list of 6 Indigenous persons who are missing as of this week, and it has stated that it will only issue a poster with a person's photo upon request from the person's family or the primary law enforcement agency.
Family members who are left to scout out their own information about their loved ones' cases, according to Echo-Hawk, are something she encounters frequently.
She continued, "That fosters even greater mistrust between the community and law enforcement."
The state attorney general's office should establish a cold case unit, according to a task force that was set up to address the disproportionate number of Indigenous people who are going missing and getting killed this week. According to Attorney General Bob Ferguson, legislation to establish such a team will be requested.
The cold case unit might be another tool for family members to "at least know somebody's asking questions about an investigation, and there's pressure being put on law enforcement agencies to solve these cases," according to Echo-Hawk, a task force member.
Morning Owl's top concern is retracing her sister's dying moments and discovering who would have wished to hurt her. She claimed Nelson had been living alone in a studio apartment for some time, had been estranged from her husband, and was working to support their other siblings in the Seattle region.
Because Nelson adored dancing to the Nancy Sinatra song, "These Boots Are Made for Walkin," family members would call her "Boots."
She wasn't the kind of person who enjoyed bothering others, according to Morning Owl. She merely lived life on her own.
Less than a mile from her home, near the University of Washington campus, Nelson's body was discovered. Because the coroner is still in possession of her remains as part of the investigation, Morning Owl claimed that her family has not yet been able to hold a burial.
Morning Owl continued, "I'm cool with it. "At the moment, I feel like I can speak for her and that she is speaking through me."