NEW Fox News articles can now be heard on audio! HILLSBOROUGH COUNTY, FL Gov. Ron DeSantis said he wasn't interested in working with "political corporate media," although he didn't know until after the fact that his team had denied an invitation for him to appear on "The View."
Bryan Griffin, a DeSantis assistant, recently posted a copy of an email he wrote to "The View" declining to interview the Florida governor. Griffin questioned if the hosts were actually eager to learn about his goals.
DeSantis said Fox Press, "I didn't realize that had been rejected until I saw it in the news, because I think my staff knows better than to even bring that to me. I don't need to interact with some of the corporate media's political coverage.
Griffin highlighted the criticism and epithets Joy Behar, Sunny Hostin, and Ana Navarro directed against DeSantis in his reaction to ABC's "The View." Which of those should his team take into account when determining whether or not the governor's time would be well spent making an appearance?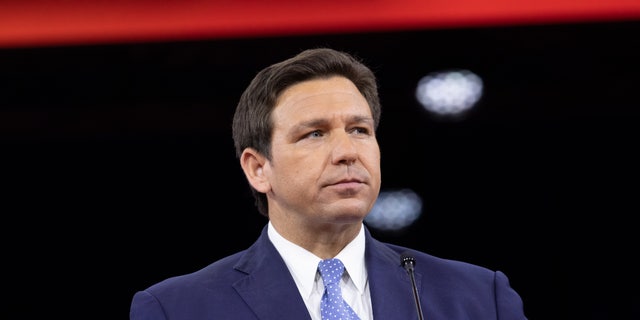 Florida Gov. Ron DeSantis said his staff knew not to bring him an invitation to abear on "The View." Photographer: Tristan Wheelock/Bloomberg via Getty Images (Tristan Wheelock/Bloomberg via Getty Images)